WOW!!!!


our

Stormtrooper's in Love

pictures got picked up by

another

site. This time by a site called
Boing Boing
.
Click here to check it out:

Friday, August 10, 2007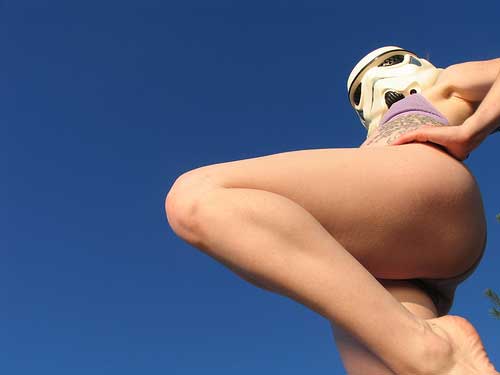 BB pal Bonnie says,
Red and Jonny are are married artists who live in Ontario, Canada -- who like to photograph themselves wearing stormtrooper helmets frolicking on the beach and in the grocery store. If you're the type of fan who likes to look at bikini girls wearing stormtrooper helmets, then you're in luck.
Link. I think some of my favorite photos from these guys are in their "Country Stormtroopers" photoset: Link. Absolute faves: one and two.




posted by Xeni Jardin at 12:14:30 PM permalink | Other blogs' comments
http://www.boingboing.net/2007/08/10/hot_stormtroopers_in.html
Since this morning, Our
flickr
page has been getting 1000 hits every minute.
We're Inter-famous!!